Condénast Johansens Awards for Excellence 2023
UK & Ireland, Europe & The Mediterranean
We are delighted to let you know that we won "Best Value Hotel" for the Condenast Johansens Awards for Excellence 2023. Thank you all for your support!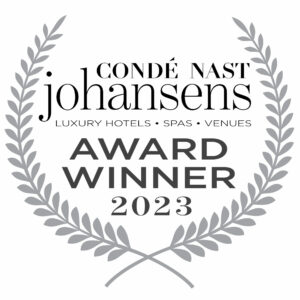 The Eastbury Hotel & Spa will be operating as a luxury Bed & Breakfast.
We have made the decision to operate as a Luxury Bed & Breakfast with our 5 star accommodation and award winning breakfast.
We are working closely with the local restaurants in and around Sherborne to offer our guests the best dining experience while visiting us.
A tranquil destination like no other, comfort and elegance, wrapped in West Country charm.
The award-winning Eastbury Hotel & Spa, a luxury Georgian Townhouse hotel with a bijou garden Eastbury Spa and a picturesque walled garden. Located in historic Sherborne surrounded by the glorious Dorset countryside.
This is a warm, happy and welcoming hotel infused with a homely personal touch and offering exceptional service.
"A Peter de Savary Hotel"
Festive breaks at The Eastbury & Spa, Sherborne in Dorset, will be very special occasions.
Spend time with family and friends while relaxing and recharging in comfort!
Read a good book or indulge in a board game in one of our comfortable resident lounges, or just sit back and relax in our boutique luxury spa.
To view our full Festive Brochure, please click Festive brochure 2023